We all know that content creation is an important part of lead nurturing, but knowing how to nurture leads by phone is just as important. Whether or not phone calls fit into your lead nurturing strategy will depend on your business's needs, because this is not one-size-fits-all, but if phone calls fit into your strategy, you need to know how to get the most out of them.
Up to 96% of your website's visitors aren't ready to make a purchase or sign up for your service the first time they visit your website. In fact, they most likely need you to convince them that your product or service is the right choice for their needs. Lead nurturing helps you do exactly that, and it's why this is such an important part of your marketing strategy.
How to Nurture Leads by Phone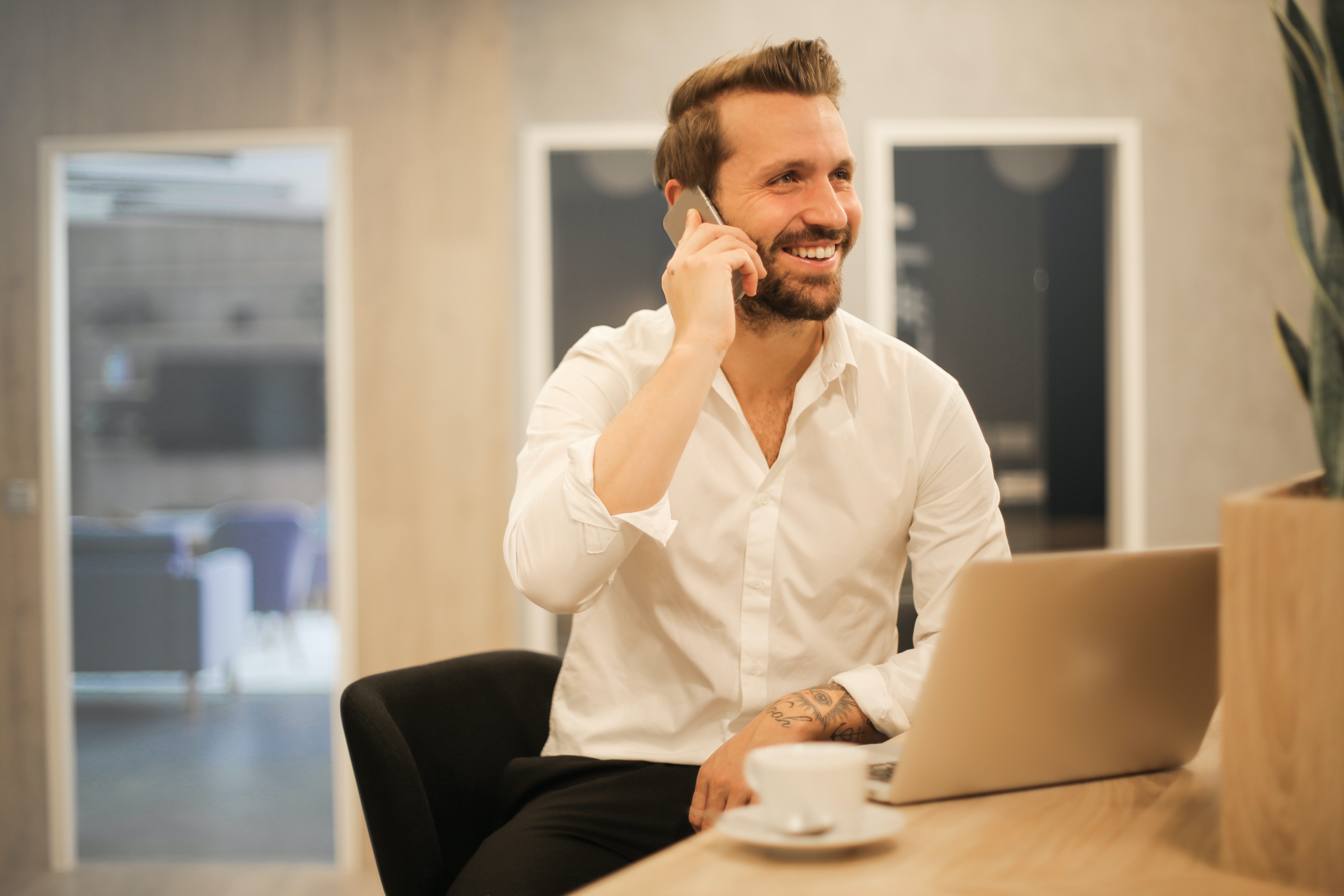 Before doing any of the following, you'll probably want to determine where phone calls fit into your strategy, or if they even fit into it. Once you've figured that out, it's time to map out your strategy so you can be sure that when you nurture leads by phone, you're providing as much value as possible. Providing value to your leads is the best way to turn them into customers, so you should always keep this in mind during your lead nurturing.
Know Your Customer Personas
A great way to make sure that you're providing valuable content and information to your leads is to know your customer personas. Knowing your customer personas also helps you be sure that you're strategy is bringing in high-quality leads who are a good match for your products or services. Without customer personas, you'll likely end up spending time on leads that aren't the right fit, or you won't provide leads with the information they're looking for. Either way, your leads won't convert and you'll be wasting time and resources.
Implement Lead Scoring
Lead scoring is a helpful way to keep track of where a lead is within the customer journey. It'll tell you if someone is early in their journey or ready to make a purchase, so you can make a decision about the best way to nurture them, such as whether or not a phone call is appropriate. Knowing your customer personas also plays into this, because it'll help your business determine how to score your leads. 
However, it's important to remember that lead scoring isn't just about measuring a lead's engagement, it's also useful for setting up your marketing automation. For example, when a lead reaches a specific score, you can automatically create a task for a salesperson to call them.
Lead Nurturing Software
In order to implement your lead scoring and be sure that when you nurture leads by phone you're providing them with the information they're looking for, you'll need a CRM platform. The CRM platform that you choose will store important information about your leads' behavior and buying decisions. If you want to have a strong understanding of your leads, this is essential.
Your CRM will be able to store information such as web pages a lead has visited, when they last interacted with you and how, which products they've shown interest in, and what content they've been most receptive to. Knowing this will make your lead nurturing more productive because you'll be able to provide each lead with the information they want. So whether your nurturing comes in the form of a phone call or email, you'll deliver the right message at the right time.
In addition to this, CRMs like HubSpot and SharpSpring allow you to integrate your phone service. With this integration, you can automatically log all of your calls in the lead's profile, so you have all the information you need. If phone calls are going to be a large part of your lead nurturing strategy, you should consider looking into phone services that integrate with your CRM of choice. For example, RingCentral, CallRail, and Aloware are a few services that integrate with HubSpot, while CallRail, Upcall, and CallHub all integrate with Sharpspring. 
Of course, while integration will allow for each phone call you make to be logged, you'll still need to add details of the phone call or any important notes. This will ensure that if you're out of the office or just need to keep track of a lead's updates, everything will be easy to find and stored in one place.
Create Goals
Whether you're sending emails, have decided to nurture leads by phone, or choose some other lead nurturing strategy, you need to set goals. Without goals, you'll never be sure about how successful your strategy is. Keep this in mind whenever you create a strategy.
Also, keep in mind that every piece of content doesn't have to be designed to convert a lead. Some parts of your lead nurturing strategy only need to serve the purpose of keeping a lead interested and moving through the customer journey. This will depend on your goals, but if a certain email or blog doesn't influencer anyone into making a purchase, but does lead to someone looking at your products or pricing, that may be a success.
Of course, once you have your goals set what are the best ways to measure the success of your strategy to nurture leads by phone?
Listening to phone calls that have ended in leads converting into customers is a good way to determine what's working. You can analyze the conversations for specific words or phrases said by either the lead or team member that contributed to the conversion. You can then use these phrases to create a script that you can train new team members with or use as a guide for speaking with leads by phone. A call tracking system can be set up to help you with this analysis so you can be sure you're optimizing your strategy to nurture leads by phone.
Implementing Your Strategy to Nurture Leads by Phone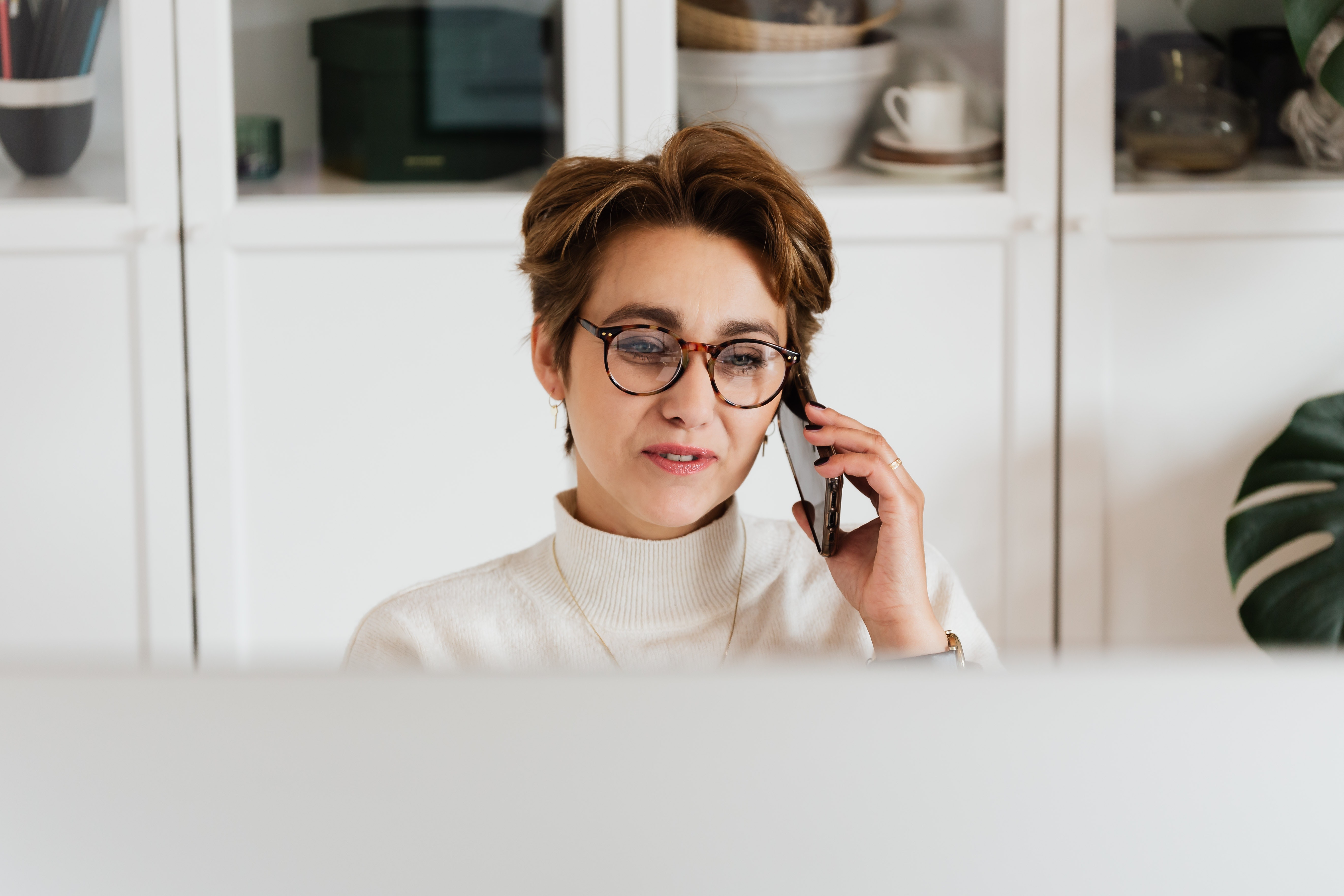 Finally, it's time to talk about implementing your strategy to nurture leads by phone.
While phone calls are a great way to convert leads into customers, they're not a content strategy that you can easily automate like emails or social media. Because they require a one-on-one connection between the lead and your team member, in order to successfully nurture leads by phone, you'll have to make them personal.
In addition to this, you should also be sure that a lead is actually familiar with your business before you reach out to them by phone. You should wait to call a lead until they've had interaction with your business through emails or other nurturing strategies. Another reason to avoid making a phone call your "first touch" is that they should be personalized and relevant. If it's your first time reaching out to a lead, you likely won't have enough information to successfully do this.
If you want customers to reach out to your business by phone, you should implement tracking numbers in your lead nurturing content such as emails or blog posts. Tracking numbers will help you better understand which content is successfully getting leads to call. 
Follow up is another important part of implementing your phone lead nurturing strategy. When leads express interest in your business, taking too long to call back can lead to losing their business. In addition to this, missing calls, calls going straight to voicemail, or not having a phone message greeting is a surefire way to lose leads before they can convert.
You should also keep in mind where in the buyer journey a lead is because delivering the right message at the right time is the whole point of lead nurturing. So remember that leads will be looking for different information depending on if they're early in the buyer journey or just about ready to become a customer.
RESULTS ARE VITAL

If you feel like you need some help implementing a strategy to nurture leads by phone, Vital Digital is here to help! 
We provide digital marketing services including, but not limited to content marketing, search engine optimization, and website development. We also provide HubSpot, SharpSpring, and Zapier consulting to ensure that your business is running as efficiently as possible. Request a free quote and let us know how we can help!