As the popularity of video content continues and increases, it's also becoming increasingly important for businesses to have a presence on YouTube. In fact, according to HubSpot's 2018 State of Inbound report, 45% of marketers are investing more in YouTube than in any other channel. However, just creating video content and uploading it to YouTube isn't enough. It's necessary to understand how to optimize YouTube videos to get the best ranking on search engines, YouTube search, and make sure your videos are seen.
Youtube SEO
So what exactly is YouTube SEO? 
It's a process that requires you to optimize YouTube videos, playlists, metadata, and video descriptions for search engine results pages (SERPs). Some of the most important elements of this optimization include video transcripts, closed captions, and subtitles. 
Keep in mind that your videos can be optimized for search both within and outside of YouTube. 
How Youtube Search Works
Because YouTube is now owned by Google, the two companies share data. This works in your favor because Google now immediately indexes all videos uploaded to YouTube. Of course, it's still important to follow the basic rules of optimization in order to make sure your videos are seen. This will provide Google and other search engines with the appropriate information for indexing your content. Without this, YouTube and search engines won't actually know what your video is about.
However, YouTube and search engine bots can't actually watch your video for context, so making the most of the text data available to you is crucial. This includes video titles, descriptions, transcripts, and even closed captioning. Knowing how to optimize YouTube videos will also provide your viewers with a better user experience, increase watch time, increase engagement, and increase your viewership.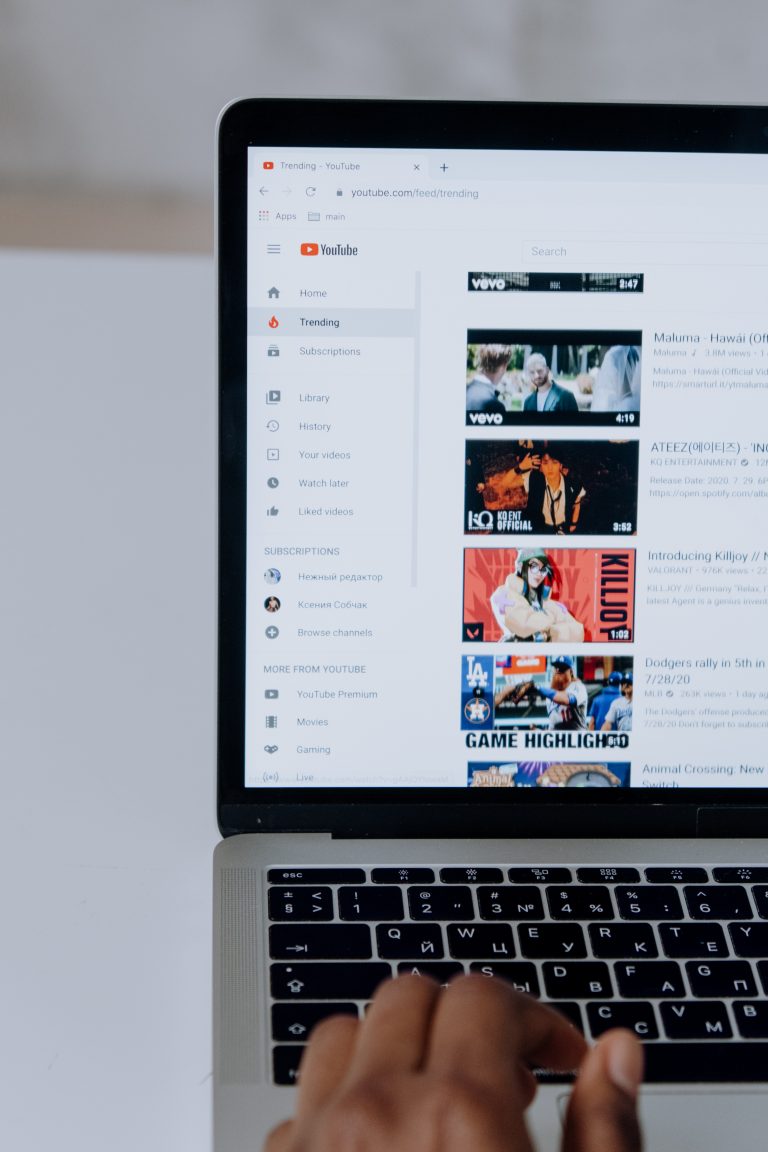 How to Optimize YouTube Videos
So how do you optimize your channel for search? You'll want to start with keyword research to make sure that you're using the best possible target keywords. Once you've done that, you can move on to the following 8 tips.
Include Your Keyword in the Title of Your Video File
There are so few areas for you to insert your keywords to optimize YouTube videos that it's important to make use of the video file's title. After determining your target keyword, title your video file with it. Once you do this, YouTube can read your video's file name as well as the code that is included with it once it's uploaded.
As an example, if you want to rank for the keyword "dog grooming tips", name your video file "dog-grooming-tips" followed by the file type. Keep in mind that your video file type should be compatible with YouTube. Compatible file types include MOV, MP4, and WMV
Place the Keyword in the Video's Title
Because the title is the first thing that potential viewers will see when deciding whether or not they want to watch your video, it should be enticing while also explaining what it's about. This is why it's important that you include your target keyword in the title. However, as with any written content, your keyword should fit into your title naturally.
It's worth mentioning that according to research by Backlinko, videos with exact keyword matches only have a slight advantage over videos without an exact match, so don't worry too much about viewers searching for your exact keyword.
Finally, keep your title short. HubSpot recommends that titles should be no longer than 60 characters to avoid being cut off on SERPs.
Don't Forget About Your Video Description
According to Google's official character limit for YouTube video description sections, you have 1,000 characters available. It's fine to use all the space you're allowed, but don't make your description long simply for the sake of length. Being brief and to the point never hurts and on top of that, YouTube will only display around the first 100 characters of your description. This is equivalent to about two or three lines, and past this point readers will need to click on "show more" to see your full description.
Because of this, it's recommended that you front-load your description with the most important information. This includes information like CTAs and links to your website.  You may also want to write your description in a way that will entice viewers to click through to the entire description.
It's also considered a best practice to include a transcript of your video to accommodate anyone who may be watching without audio. In addition to making your videos more accessible, including a transcript will also help you optimize for your keywords. Your video's dialogue has probably been optimized to include your keywords, so putting them into a transcript will help you make the most of all that work. If you're video's full transcript won't fit, include an abridged version and link out to the full transcript.
Backlinko also found that there's no real correlation between descriptions that have been optimized for specific keywords, but this doesn't mean that you shouldn't include your keywords in your description when possible. Doing this will help your video show up in the "suggested videos" sidebar, and many videos get most of their views this way.
Tag Your Video With Keywords
Making use of tags will let viewers, as well as YouTube and Google, know what your video is about. This is a great way to optimize YouTube videos because tags help YouTube understand the content and context of your video. Tags also help YouTube understand how to group your video with similar videos.
When adding tags to your videos, choose wisely and don't use irrelevant tags even you think that they'll get your videos more views. This method could end up getting your video penalized, leaving you with a lower ranking than you would've had otherwise. You should also lead with the most important keywords, including common and long-tail keywords.
Optimize Your Video for "Key Moments"
Google search results pages now include "key moments" of some YouTube videos, so it'll benefit your videos to optimize them for this. Google lists key moments into to help users find specific points in YouTube videos that answer their search query.
You can optimize YouTube videos for key moments by doing the following.
Place timestamps in the video description.

List the timestamps in chronological order.

Add each timestamp on a new line and include the label on the same line.

Avoid including more than 10 timestamps for a video.
Include Accurate Closed Captions
YouTube will automatically caption your videos for you, but these captions are generally only 70% accurate. This can make your video captions incomprehensible and unusable. Another consequence of unintelligible captions is that they may end up being considered spam by search indexing. This may lower the search ranking for not only your videos but your entire YouTube channel.
To optimize YouTube videos, it's best that you add your own accurate captions to all uploaded videos. A transcript that includes all your relevant keywords and will help Google understand how to rank the video should be included as well. 
As far as creating the captions for your videos, you have a few different options. Some people choose to use the captions generated by YouTube and just clean up the errors. Others choose to do it themselves from scratch, but this is a very time-consuming option. You can also use a professional video transcription service. These services usually provide high-quality captions with quick turnaround times.
Whatever method you use to caption your videos, this is a step that you shouldn't skip. It'll help your videos rank higher, get better engagement, and make them more accessible for all viewers
Categorize Your Videos
After uploading your video, go to "advanced settings", where you'll find the option to categorize it. Categorizing your videos will help group them with similar, relevant videos. This can get your videos included in different playlists and will help your video gain more exposure overall. 
However, categorizing videos isn't as simple as it may sound. In fact, YouTube's Creators Academy suggests that marketers go through a thorough process to decide what category their videos belong in. Studying what seems to be working well in the category that you feel your content belongs will help you determine how to categorize your videos.
Make the Most of Your Video's Thumbnail
Your YouTube account will need to be verified before you can upload customer thumbnails, but this is a quick process that just involves YouTube sending a verification code to your phone. Once your account is verified, here are some best practices for optimizing your thumbnails.
Because the video thumbnail is the main image that potential viewers will see when scrolling through search result pages, your thumbnail should explain what your video is about. Also keep in mind that while YouTube will auto-generate thumbnail options for you, it's better to upload your own. But don't just take our word for it. According to the Creators Academy, 90% of the best performing YouTube videos have custom thumbnails. The thumbnail you choose will also have a huge impact on its clickthrough rate, so choose wisely.
The image recommendations are as follows.
1280×720 pixels and 16:9 ratio

2 MB or smaller

.JPG, .PNG, or .GIF files preferred
Following these specifications will guarantee that your video's thumbnail will look great on any device.
Facial close-ups tend to get more engagement, but if that doesn't make sense for your video, the best thing to do is find an image that's a good representation of your target keyword. Remember, YouTube overlays the video's run time in the bottom right corner, so there shouldn't anything important in that area.
RESULTS ARE VITAL

Now that you know how to optimize YouTube videos, we hope that you'll get all the views you've been looking for! While these are only some tips for YouTube SEO, even just implementing these eight tips will improve your search ranking. And remember, if you feel that your business needs SEO help, Vital Digital is here for you!
Vital Digital provides digital marketing services including, but not limited to, content marketing, search engine optimization, and website development. We also provide HubSpot, SharpSpring, and Zapier consulting to help you automate your marketing and function as efficiently as possible. Request a free quote today and let us know how we can help!